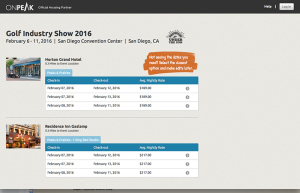 Our chapter room block is open for the 2016 GIS in San Diego!
Click here to reserve your hotel room.
This link will take you to a landing page to enter – and this is what you will see.
We have two properties available in our room block. More information about the properties can be found in our summer newsletter!